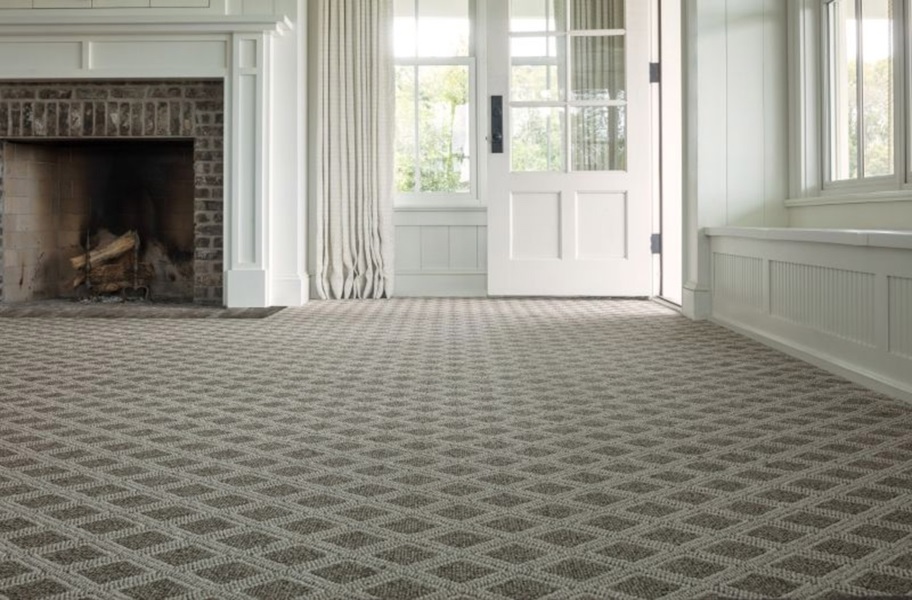 It's only the flooring that can add much warmth, character, and style to your home when installed perfectly. This is the reason why choosing the right flooring is so important. Over the years, carpeting was the only feasible flooring solution considered by many homeowners. However, there are other flooring alternatives too that are quite popular for both commercial and residential purposes. One of such options is vinyl flooring.
Vinyl Vs. Carpet Flooring
In this guide, we are going to debate vinyl flooring vs. carpet flooring to help you choose the perfect solution for your home. We will compare these two along with the following metrics;
Cost & Installation
Resale Value
Versatility
Appearance
Cleanliness & Care
Hypoallergenic Choices
Pet-Friendly Floors
Comfort
Durability
 A Side-By-Side Comparison Between The Two Flooring Types
Cost & Installation
Carpet: The cost of carpet varies and is nearly available in every price tag. However, the installation process may cost you more.
Vinyl: The installation of vinyl flooring is much more than that of carpets.
Resale Value
Carpet: Carpets are not good at increasing the resale value. They require a quick face-lift to attract more buyers.
Vinyl: As compared to carpets, vinyl flooring can add much value to your home.
Versatility    
Carpet: Carpet is not well-suited to areas with high moisture content like laundries, bathrooms, and kitchens.
Vinyl: Vinyl, on the other hand, is suitable for high-moisture rooms.
Appearance  
Carpet: Installing a carpet is a good idea but it will never look as new. With time, it loses its appearance.
Vinyl: Vinyl flooring always looks luxurious and trendy. If taken care of properly, you may not need to replace these floors.
Cleanliness & Care
Carpet: Carpets can trap bacteria and dirt in their fibers which is very difficult to clean.
Vinyl: Vinyl flooring is easy to clean and does not hide dust and allergens.
Hypoallergenic Choices
Carpet: As we have discussed above carpet fiber can hide dust particles. So, they need to be cleaned regularly.
Vinyl: Vinyl, on the other hand, is anti-microbial and does not require deep cleaning.
Pet-Friendly Floors
Carpet: The carpet is not pet-friendly. Even though it is soft, it can get soiled easily with pet muddy paws and waste.
Vinyl: Vinyl flooring is good if you have pets in your home. It is very easy to clean spills from vinyl floors. Moreover, these floors are scratch-resistant against pet nails.
Comfort        
Carpet: Carpets can add softness, warmth, and coziness to your home. They are very comfortable to lie down on.
Vinyl: Unlike carpets, vinyl floors are not soft and comfortable to lie down on.
Durability     
Carpet: Carpets when get stained, can't be completely cleaned. So, you may need to replace them more frequently.
Vinyl: Vinyl floors are resistant to stains therefore you'll not have to spend money again to replace them.
So, this was a little comprehensive guide to choosing between vinyl flooring and carpeting. Both options are good but if comfort is among your first priorities, then carpets are the way you should go for!