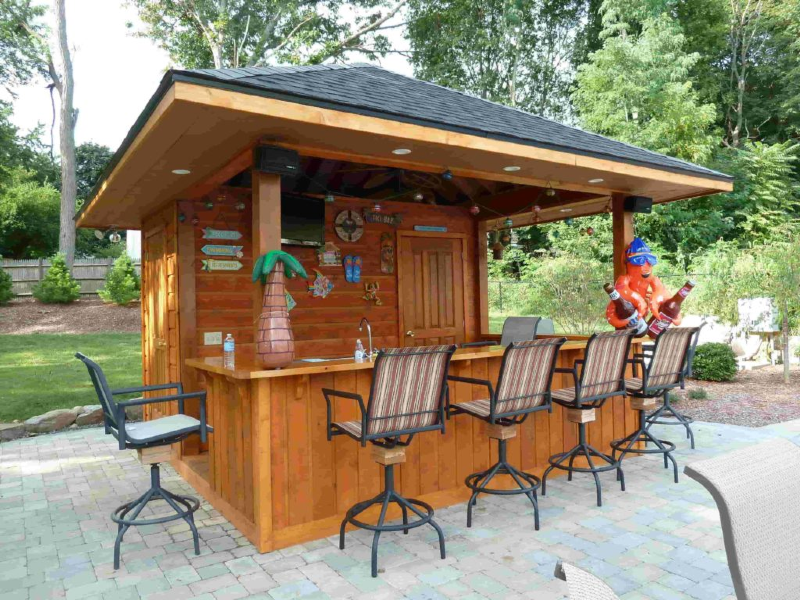 With the country going in and out of lockdown, pubs, bars and other places for socialising have been closed for a while, and it can feel like there's nothing to do. If you are a regular down the local pub, or just enjoy the odd night out, you might be missing your weekends in town with friends.
One idea to solve your boredom is to invest in your very own garden pub. You might already have a shed you can renovate into a bar, or you might want to build an outdoor building from scratch.
Gives you something to work on
Investing in your very own garden bar gives you a project to focus on during lockdown. If you are furloughed or working from home, the days can feel monotonous. If you like DIY, then building your own shed to turn into a pub is a great way to focus your spare time, with a fun result at the end.
Alternatively, why not invest in a Smart Modular garden room, which will last you a lifetime. You can spend your time choosing the furniture, the décor and the drinks to go inside. Have fun finding old pub memorabilia – beer mats, glasses, signage, bottle openers and even old cask pumps. Research the best beer dispensers, choose your glassware, decide whether to go pool table, dartboard or both. You can even spend time choosing a name for your custom backyard bars.
We're sure you'll enjoy the process of watching your idea come to life and decorating your pub exactly how you want it. And once it's stocked with your favourite drinks, you can enjoy the benefits of all your hard work.
Less hassle than a night out
Having your own pub in the garden means you can enjoy music, drinks and dancing in the privacy of your own home. You won't have to deal with drunk strangers causing trouble, dress codes, overpriced drinks, gross club toilets, or taxi fares home. You can stock your bar with the drinks you like, play your favourite music and dance the night away with your partner, friends or family.
Host your own celebrations
With birthdays, Christmas parties, Valentine's Day, New Year's Eve, and many other holidays, there are lots of occasions to celebrate throughout the year. Hosting parties in your very own garden bar could make them extra special. You can decorate it exactly how you like (themed parties anyone), wear fancy dress, supply nibbles, and choose your own playlists. This is a fun way to celebrate with those close to you, and we're sure you'll make many great memories.
Party in all weathers
Whether sun, rain or snow, no weather forecast is going to ruin your night out if the furthest you have to travel is to your back garden. There's nothing worse than getting dressed up and having to walk from pub to pub in the pouring rain or carrying an umbrella around the club. With a weather-proof garden pub, you can enjoy a drink with friends no matter what, and if the sun is shining you can even bring the party outside into the garden!