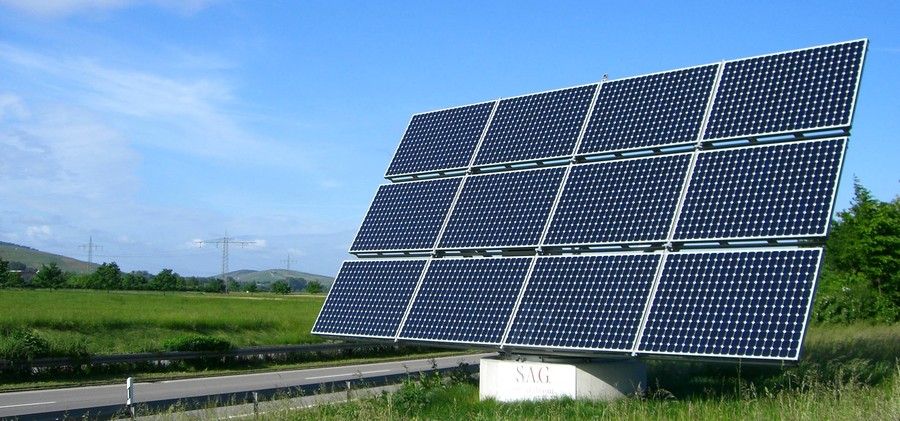 With solar systems at their most affordable prices ever, and more and more solar companies popping up all over the country, there's never been a better time than now to switch to solar at home. But if you're still not quite convinced whether going solar is the right choice for you, here are 5 compelling reasons to make the switch, that just might sway you:
1. You can gain more control over your electricity
Being able to avoid peak electricity rates and give your home and everyone in it access to power even in the event of an outage, is a significant advantage of switching to solar. Giving you freedom from the unpredictability of utility companies and the rising cost of electricity, solar service agreements and dollar-powered batteries to accompany your panels can help you stay in control of your power, and pay less for it.
2. Your home will be powered with clean, green energy
Solar panel systems for residential use offer a wonderfully clean way to power your home; free from emissions and a wholly renewable energy source, in fact, they couldn't get much greener.
3. The value of your home will increase
Modern homebuyers are increasingly putting eco-friendly features at the top of their most wanted lists when searching for a new home, and if your home has a professionally installed solar system on the roof (or even a ground-mounted one), you could sell your home for as almost 5% more. Not only that, but your home will be more desirable, and could mean that it sells far faster.
4. You might qualify for tax breaks and cash incentives
If you choose to buy your solar system outright from a reputable solar company (the average cost of which ranges from $16,200 to $21,420), you may be able to recoup a significant amount of that cost in a relatively short space of time, and depending on where you live, might even be able to pay it back completely with the help of the following tax breaks and cash incentives:
SREC
Net Metering
State Tax Credits and Cash Rebates
Federal solar investment tax credit
Performance-Based Incentives (PBIs)
Tax Exemptions 
5. Solar systems are more affordable than ever right now
Having dropped in price significantly in recent years, the cost of a solar system for your home is now as much as 70% less than it was a decade ago, and even solar batteries (which can help you power your home even in the event of a power outage) cost a lot less than they once did.
These 5 compelling reasons for making the switch to solar power at home, could well sway you towards investing in a solar power system, and if so, you could soon be reaping the many rewards that they can provide you with. If you do decide to make the switch to solar, however, remember to select a solar system from a good manufacturer, and choose a reputable company to install them.